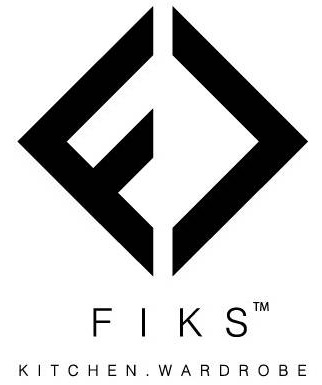 FIKSTM kitchen . wardrobe
www.enghuafm.com
As an independent company from Eng Hua , FIKS shares the same technology and genre as its founder in the trade of carpentry, especially in kitchen cabinets, bedroom cupboards and wardrobes. Homeowners who engage with us will have the freedom to decide the structure, material, colour, number of storage units, height, width, etc. of their own cabinets. We have a team of proficient designers and skillful carpenters who are capable of churning out beautiful furniture pieces for your home.
FIKS started off in 2017 and was inspired by the Millennials' vision for a greener lifestyle. Our wooden modular kitchen systems are created from eco-green materials as part of the company's commitment to CSR (Corporate Social Responsibility) and environmental protection. Other than cabinet customisation, we also supply cabinets equipped with the BLUM hinges, a soft-close system for cabinets to achieve a soft, quiet and effortless closing. The cabinet doors & drawers will close or slide back to where it should be in a gentle manner even with a degree of excessive force used. It ensures a more peaceful home with no sudden noise shock. The surface finishes are treated with specialized high gloss paint which can be re polish to maintain the glossiness like those paint used in automotive. It is a rare technic to be applied on kitchen cabinet surfaces.
To give you a complete kitchen experience, we also provide kitchen countertops ranging from granite, quartz to natural stone materials. They are resistant to ice, thawing, thermal shock & scratches as well as abrasion due to daily usage and scratch resistant. Unlike conventional countertop that needs surface treatment every 1-2 years, our countertops are more durable, thanks to its non-porous characteristic surface. Water droplets would bounce away upon dropping on the surface, making it a kitchen countertop that is easy to clean and maintain. Most important of all, more long-lasting so as to save future costs and be serviceable for many years to come.